Come celebrate the return of another S&T tradition.
Engineers Week is part of a national effort to celebrate how engineers make a difference in the world, increase public dialogue about the need for engineers and most importantly, to bring engineering to life.
A week full of networking and engagement
In addition to Career Fair activities, the College of Engineering and Computing will host a number of employer-student mixers. Connect with alumni and employers, learn more about industry and discuss your career aspirations.
Already an engineer? Great. Interested in learning more about engineering, and its real-world impact? Even better.
civil, architectural and environmental networking and social event
Monday, Feb. 18, 5-7 p.m. | Butler-Carlton Atrium
This will be a great opportunity for students and alumni/employers to connect outside normal fair hours in a more relaxed setting. Gather in the atrium, share dinner and refreshments, and discuss career aspirations. Get to know people in the field.
Please RSVP to Marsha Grayer by email at grayer.mst.edu.
mining and explosives industry meet and greet
Monday, Feb. 18, 5-7 p.m. | Experimental Mine, 12350 Spencer Road
Join students and faculty from the mining and explosives program for dinner, mine tours and a fireworks demo.
Please RSVP by email to Stephen Casey at caseysc@mst.edu.
Chemical and biochemical corporate mixer
Monday, Feb. 18, 7-9 p.m. | 112 Bertelsmeyer Hall
Please RSVP by email to Brent Johnston at brent.johnston@mst.edu.
association for computer machinery (acm) Dinner after career fair
Tuesday, Feb. 19, 6-9 p.m. | Alex's Pizza
Dinner with industry professionals following the Career Fair. Companies attending include Netsmart, Garmin and Cboe Global Markets.
Geoscience and Geological and Petroleum Engineering Earthquake Seminar
Wednesday, Feb. 20, 4 p.m. | 204 McNutt Hall
GGPE presents a seminar titled "Answering Questions about Human-Induced Earthquakes" by Dr. Jeremy Maurer from the NASA Jet Propulsion Laboratory. Dr. Maurer will correct some popular misconceptions of induced and triggered seismicity (ITS) and show some of the results of his research, including whether induced earthquakes have a "maximum magnitude," the state of stress on the earth and the financial risks from ITS.
College of Engineering and Computing (CEC) Employer-Student Mixer
Wednesday, Feb. 20, 3:30 - 6 p.m. | Engineering Management (EMSE) Atrium
A reverse career fair type arrangement is anticipated with students organized by area/department and employers will visit the students.
Employer participants are encouraged to wear a company logo shirt and/or name tag to be more easily identified by students.
Prior to this event, students will be notified which employers are anticipated to attend for each night.
ENGINEERING MANAGEMENT AND SYSTEMS ENGINEERING (EMSE) Mixer
Wednesday, Feb. 20, 3:30 - 6 p.m. | EMSE Atrium
The event will be co-sponsored by the ASEM Student Chapter. We plan to serve pizza, cookies and beverages. The event will be in the EMSE atriums, and there will be rooms available for mock interviews of 1:1 chats as needed between students and industry participants.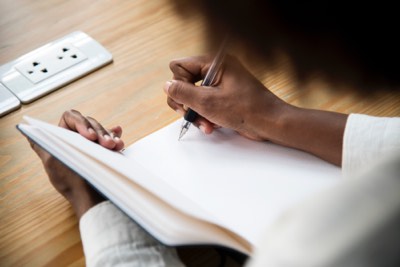 Materials Science and Engineering Seminar
Thursday, Feb. 21, 3:00 p.m. | 204 McNutt Hall
Dr. Taylor Shoulders, Army Research Laboratory, will present a lecture titled "Ceramics for Land Forces: a Unique Research Landscape." This talk will introduce the mission and operational environment of the Army Research Laboratory – the nation's premier research institution for ground forces. Dr. Shoulder is a research in the Ceramics and Transparent Materials Branch and will give an overview of the technical areas of interest for the research team.
Refreshments will be served at 3:00 p.m. in the McNutt Commons Area, and the seminar will begin at 3:30 p.m. in 204 McNutt Hall.
College of Engineering and Computing (CEC) Graduate Recruitment Fair Luncheon
Friday, Feb. 22, 12–1:30 p.m. | McNutt Hall Commons
Students considering graduate school after graduation or who just want to learn more about grad school are invited to this luncheon. Staff from the Office of Graduate Studies and a representative from each CEC department will be available to talk with students about the benefits of continuing their education at the graduate level.